When I first heard about Workaway it sounded too good to be true, and perhaps in some ways it was: a website on which travellers could exchange their skills for free accommodation sounded like something that only happened in dreams. Perhaps that's what appealed to me about it – the triumph of community over cash.
When I moved to a ramshackle Somerset cottage without enough skills to do the renovations myself, or money to pay tradespeople, I turned to Workaway for help. For the past year it has kept me in labourers and friends.
My Workaway guests, sleeping in my caravan and spare room, came from across the globe and the social spectrum, ranging in ages from their teens to their 50s. A healer from Kenya painted my bathroom pink; an engineer from Argentina put up my thrifted chandeliers; a graffiti artist from Seattle fixed my caravan and an Irish teenager tried to put up pictures on my bedroom wall and instead hammered the plaster clean off.
Most of the Workaways I met were travellers but some were British people opting out of the system or young digital nomads looking for alternative ways of living. One writer from Boston, Lincolnshire, helped plaster my ceiling in between writing video games in my caravan; a builder from Manchester helped me install a garden gate while trading cryptocurrency on the side.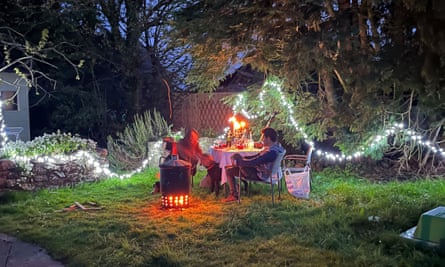 Often guests were in search of something, taking gap years or having mid-life crises, and I felt privileged to be a stop on their journeys. I had guests who told me about how they had come out of the care system, and others travelling between spiritual communities and retreats. I sat up late with a teenager who spent endless evenings reading travelogues and poems to me, while artists opened their sketchbooks to show me their work, some of which is now on my walls. Some left presents, like the Italian guerrilla knitter who crocheted me a hat.
As a travel writer whose ability to travel was drastically curtailed during the pandemic, I relished the way Workaway brought the world back into my life. I was spoiled as guests from Italy, Kenya and Brazil cooked meals for me, and I learned to cook more vegan dishes than I knew existed. We threw dinner parties themed on guests' home countries: on French night, we baked vegan cheese, and on Mexican night we argued about whether putting up a piñata was cultural appropriation or not.
And so it was with heavy disappointment that I opened a recent email from Workaway informing me it was "pausing a large portion" of UK host listings until further notice. "As regulations around travel and working visas have become much stricter post Brexit," the email went on, "especially for Europeans, it's become unfeasible to continue listing exchanges in the UK."
A Workaway spokesperson added: "With changes in regulations for EU visitors because of Brexit, it's no longer feasible to us to continue listing exchanges in the UK, as it takes up too many of our resources. This has been an internal decision.
"It has not been a decision we've taken lightly and we feel extremely saddened that we have to take this action."
I had been aware of guests having issues with visas. One Brazilian man who had travelled to Britain to stay with me was turned away at the airport and put on the next flight home, and I was subjected to a telephone grilling by an immigration officer about another guest.
Since Brexit, someone from the EU can only volunteer in the UK for up to 30 days, and then only with a registered charity. To do voluntary work for more than 30 days requires a charity worker visa, which is also required by non EU nationals coming for any length of time. This effectively means that unless I register as charity I can no longer take guests as a Workway host.
Workaway also bills itself as a cultural exchange and I enjoyed that aspect of it, taking my guests on days out to Stonehenge, Bath and the local bingo night.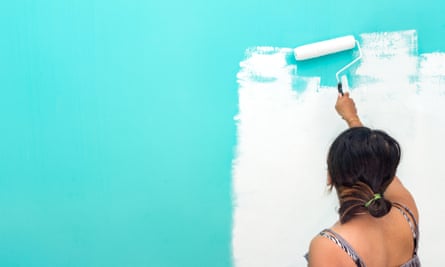 At times, managing eclectic people's expectations was difficult, as was sharing my home with random strangers whose living arrangements, cultures and politics sometimes clashed with my own. I didn't always enjoy coming down to the kitchen for breakfast and walking straight into a debate about environmentalism. I argued with Workaways about veganism as I ate steak in my own kitchen; managed rows between guests about the pronouns they'd called each other; and debated nationalism with one "global citizen".
I struggled to supervise people doing work on my house that I didn't know how to do myself. Young and unskilled Workaways' noble attempts at DIY sometimes caused more issues than they fixed – like the person who tried to put up some curtain poles and drilled into the electrics.
Still, Workaway transformed my life, and my cottage. It invigorated country living, stopping it from ever being too quiet or dull and instead filled it with experiences, joy, drama and fun from an ever-changing carousel of guests.
The end of Workaway feels such a loss for me, other hosts, and all travellers who used the site to experience British life in a very "real" way. Like so many things about Brexit, it seems to have closed our country down and closed us off to new experiences.